5 Tips to Mitigate the Damage
Your revenue has been halved (or worse) by an event outside your control. Customers are panicking, and supply is unreliable and all this is happening at the worst possible time as your business is trying to recover from a past period of poor trading.
Does this sound familiar? A company that I know well went through this very scenario a few years ago. The mistakes that business made almost lead to bankruptcy and provide very useful lessons for how to respond to the COVID-19 crisis.
The Situation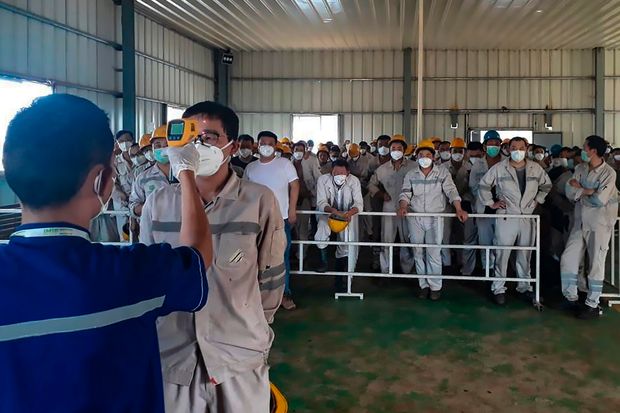 The company was a major supplier of consumer products. A competitor supplied defective product which lead to several consumers becoming ill. The supermarket immediately pulled the whole category from the shelves, not just the affected company's products. When the category was restored sales dropped by over 50%.
Highly sensitised customers then picked up a number of other quality issues with the product category and published these through social media. This led to negative publicity continuing for several weeks.
So, the business faced an overnight catastrophic drop in revenue combined with restrictions on operating that lead to increased costs – sound familiar?
What are the lessons from this event that you can apply to help your business in the current COVID-19 crisis?
Understand Your Financial Position
The company in my case study failed to forecast the impact of the crisis far enough. Budgets ran to the end of the financial year (about three months away), but there was no modelling of what would happen if problems continued beyond June 30.
If this had been modeled, they would have seen that the situation would continue to get worse and worse in the second half of the year threatening the solvency of the business.
The Prime Minister has suggested that the current COVID-19 crisis will last for six months. This should therefore be the minimum period that you forecast for. And be realistic in your forecasts, it is better to plan for the worst and be prepared for it, than to anticipate a quick recovery that never comes.
Act Decisively and Early to Preserve Cash
The company in my story had grown overheads over the previous two years in anticipation of sales growth. The leadership team was reluctant to abandon this strategy and hesitated to make the hard decisions to restructure and reduce costs in the face of the crisis. This is understandable, they had worked very hard to build up the business for its future.
As a result, the leadership delayed taking action and when it did, it was too little, too late and the cash position was already dire.
There were also major capital investments planned or underway that needed large injections of cash and increased debt. These were allowed to continue. Poor project management compounded the problems with these projects, chewing up even more precious cash.
In this case, as with COVID-19, the crisis changes all past assumptions and long-term strategy needs to be put to one side in the interests of short-term survival. Hard decisions about costs may be necessary, and capital investment should be reduced or cancelled. Be decisive and make decisions early rather than running down reserves and leaving yourself with few business options.
Avoid Knee Jerk Responses That Cost Cash
Faced with alarm about product safety from its customers, the company in my case study threw everything at product quality. Armies of unskilled casual staff were hired to inspect product. They were looking for needles in haystacks and the approach was ineffective but added dramatically to wage costs. All the extra people at once also broke down systems of supervision and labour management. Effective control of productivity went out the window. Unit costs soared.
COVID-19 will force changes on the way we operate. We must keep our staff safe and also do our duty to prevent the spread of the virus in the community. However, avoid unnecessary business self-harm through draconian measures that may not be necessary or even helpful. Get advice and comply with government requirements. Be prepared to challenge suggestions that restrict your ability to operate.
Will these restrictions really protect your staff and prevent the spread of the virus? Or are there simpler and less disruptive ways to achieve the same outcome? Be prepared to change tack if initiatives don't work. We saw a lot of knee-jerk reactions last week and with more knowledge and more time to consider, some of those companies should consider different approaches as the crisis continues. Remember – anything you do, has to be sustained for at least six months.
Leaders Speak Consistently, Speak with One Voice and Listen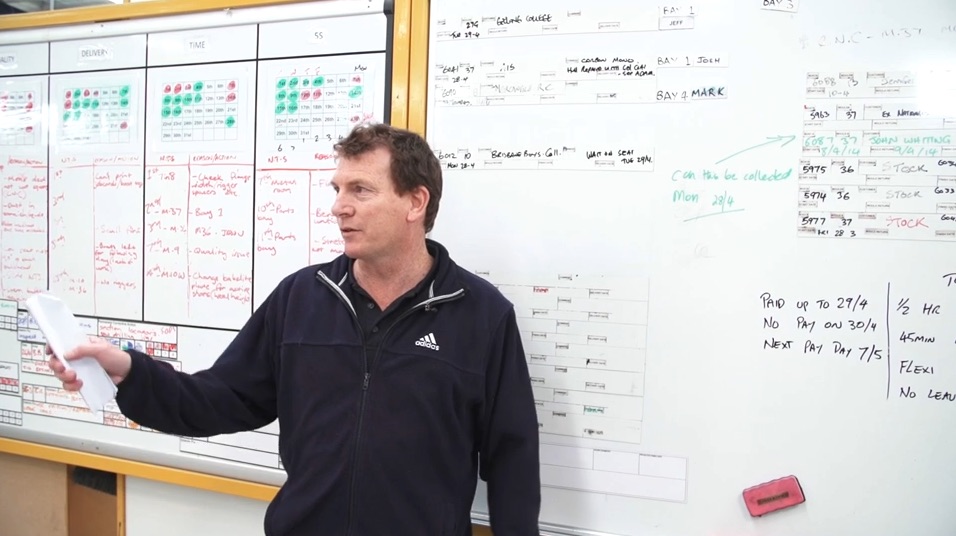 Leadership at the company in my case study wanted to do everything they could to help the business through the crisis. Therefore, it seemed like a good idea to get everyone out on the shop floor with their "sleeves rolled up". This did not have the desired effect. Having multiple leaders out in the workplace giving conflicting messages at different levels of the organisation confused staff, undermined middle management and damaged morale.
It is a good idea that senior leaders are visible in a crisis, but this should be alongside middle managers and front-line supervisors otherwise it risks disrupting normal communication and supervisory structures. Messages given to staff also need to be rehearsed between the senior management team to ensure complete consistency. Staff become confused as to who they should listen to.
As well, as the crisis wore on, the noise and chaos involved meant that top management stopped listening to staff. Top down direction became the norm. Ideas and feedback from middle management and front-line employees got ignored. For example, the problems with excessive labour and the ineffectiveness of the inspection regime were well known in the factories, but managers and staff stopped raising it after being told to "just do it".
During a crisis, people need clear, frequent and consistent communication from leaders. Leaders need to speak with one voice with disagreements at the top level worked out behind closed doors. Leaders need to demonstrate that they are open to new ideas and not "too busy". It may be a left field idea from a front-line employee that saves your business and if your survival strategy is not working, then you want to know straight away so you can take action and change course.
Avoid the Blame Game
Living through a crisis is difficult and stressful and not everyone copes well. However, in my case study the top management of the company demonstrated a behaviour that we at TXM call the "Five Who's" – as opposed to the "Five Whys". Therefore, when things went wrong, the first response was to talk about the failings of the individual manager involved, "WHO", rather than asking "WHY" the problem occurred and what were the process failures that caused it. So, failures with a major capital project was blamed on one a key manager.
This manager had been regarded as a high performer last year however he got the blame for the failed project and had his employment terminated. The mean the business lost a respected and technically competent leader at a time of crisis and learned nothing about problems with its approach to project management.
This then led to similar problems with overruns, start-up delays and business disruption with the second major capital project a few months later (which was also "solved" by terminating a manager). The root cause was a failure to allocate sufficient resources to manage these projects and inadequate planning, but it took hundreds of thousands of dollars of cost over-runs and the loss of two key managers to learn this lesson.
With COVID-19 we are in uncharted territory, things are going to go wrong and people will make mistakes. Everyone is under a lot of pressure. However, it is important we learn from the things that go wrong and improve our processes, rather than simply looking for someone to blame.
The old cliché "people are our most important resource" is never truer than in a crisis, therefore firing good experienced people is the last thing we want to do. Instead we should be supporting and encouraging our people through the journey, so they are there for us when our business comes through the other side of this.
Summary
The company in my case made all the mistakes I have listed above actually still managed to survive – just. The business has now been restructured and recapitalised. It is now thriving with a new leadership team and a much stronger financial position. So even if you do EVERYTHING wrong, you might just survive – but I don't recommend that you put this approach to the test!
The Corona Virus pandemic is a unique situation and many of the solutions are yet to be found. However, the characteristics for many businesses will be a rapid drop in revenue and cash flow. Getting a clear picture of your financial situation, acting decisively to preserve cash, avoiding over reactions that harm your financial position, communicating consistently with staff and avoiding the blame game will hopefully help you survive the current crisis and come out the other side.